Leadership and Governance
As of 2021, ACUNS is an independent nonprofit organization incorporated in the State of New York and registered with the United States Internal Revenue Service (IRS) as a 501(c)(3) organization. ACUNS is governed by a Board of Directors, elected during the organization's Annual Meeting by the membership. All ACUNS members in good standing are eligible to vote in the election of new Directors, who are nominated by the ACUNS Nominations Committee. In turn, the Board of Directors appoints a team of Officers and hires Staff, including an Administrative Coordinator and undergraduate student interns, who manage the daily operations of the organization.
Directors of the Board serve on different Committees, which are responsible for realizing different aspects of ACUNS's operations. ACUNS is governed by its Bylaws, which delineate the purpose and functioning of the organization. In addition, the ACUNS Board adopts policies that define the organization's commitments to its members and community. At present, ACUNS has adopted Privacy Policies and Cyber Security Policies that aim to ensure the protection of the data of the organization's members and community.
---
Vote Now for Two Open Board Seats Ahead of the 2021 ACUNS Annual Meeting
The ACUNS Board of Directors is pleased to submit for your consideration and vote the following recommendations for two open Board seats for four-year terms of 2021-2025.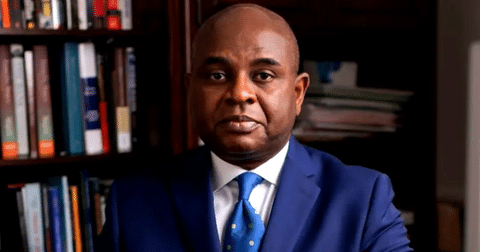 Professor Kingsley Moghalu
Kingsley Moghalu's leadership career has spanned such domains as academia, economic policy, banking and finance, entrepreneurship, philanthropy, law, and diplomacy. As Deputy Governor of the Central Bank of Nigeria from 2009-2014 he led the execution of extensive reforms in the Nigerian banking system after the global financial crisis. He was a member of the Bank's Monetary Policy Committee that brought inflation down into single digits. As Professor of International Business and Public Policy at The Fletcher School of Law and Diplomacy at Tufts University in Massachusetts, USA he has taught leadership skills to graduate students from more than 40 countries. Kingsley served as the Chairman of the Board of Directors of the Nigerian-Export-Import Bank (NEXIM) and the Financial Institutions Training Center. He was also a Member of the Boards of Directors of the Central Bank of Nigeria, the Securities and Exchange Commission of Nigeria, the Asset Management Corporation of Nigeria, and the global Alliance for Financial Inclusion (AFI). He is the Founder & CEO of Sogato Strategies LLC, a global strategy, risk and macroeconomic advisory firm. Kingsley previously worked for the United Nations for 17 years, leading successful work in national reconciliation and nation-building in fractured societies, risk management and management reform in the UN, and raising billions of dollars for social investments in developing countries by The Global Fund to Fight AIDS, TB and Malaria in Geneva. A visionary thinker and thought leader, he is the author of several books, an international keynote speaker at industry conferences, and a frequent commentator in the global media including CNN, BBC World TV, Bloomberg, and the Financial Times. A philanthropist, Kingsley founded the Isaac Moghalu Foundation, a non-profit organization that provides support for literacy, educational institutions, and access to education for underprivileged children in rural communities in Nigeria. Kingsley was educated at the London School of Economics and Political Science (Ph.D., M.Phil.), The Fletcher School at Tufts University (M.A.), University of Nigeria, Nsukka (LL.B.), and the Institute of Risk Management in London, UK. He has completed executive leadership programs in economic transformation, macroeconomic management, global leadership, corporate governance, and strategy at Harvard Kennedy School, Harvard Business School, Wharton, Chicago Booth School of Business, and the International Monetary Fund Institute.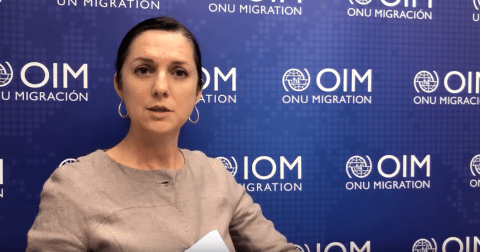 Dr. Marie McAuliffe
Dr. Marie McAuliffe, an Australian national, is the head of the Migration Research Division at the International Organization for Migration in Geneva, and Editor of IOM's flagship World Migration Report. She is an international migration specialist with more than 20 years of experience as a practitioner, program manager, senior official and researcher. Marie has researched, published and edited widely in academic and policy spheres on migration and is on the editorial boards of scientific journals International Migration and Migration Studies, and is an Associate Editor of the Harvard Data Science Review. She edits IOM's World Migration Report in partnership with leading migration researchers (2018 edition with Prof Martin Ruhs, 2020 edition with Prof Binod Khadria and the forthcoming 2022 edition with Prof Anna Triandafyllidou). Marie is a senior fellow at the Global Migration Centre at the Graduate Institute in Geneva and a Sir Roland Wilson Fellow at the School of Demography at the Australian National University (ANU). She co-chairs the World Bank's KNOMAD thematic working group on migration data and demography (with Rainer Muenz), is a member of MIT's Global Technology Review Panel, IUSSP's panel on international migration and curates the World Economic Forum's Migration Transformation Map. She has been regularly called upon to advise Ministers, senior officials and CEOs on migration and displacement, including former UN Secretary General, Mr. Kofi Annan, in his capacity as Chair of the Advisory Commission on Rakhine State. Marie has led research, analysis and policy teams in government and previously consulted to IOM, ILO as well as in the private sector, including in South Korea, Russia, Central Asia and Turkey. For three years (2012–2014), Marie directed the $6.5 million Australian irregular migration research program, which resulted in an ANU Press book edited by Marie (with Khalid Koser). In late 2014 Marie was awarded a Sir Roland Wilson scholarship for doctoral research at ANU on irregular migration. She is the 2018 recipient of the Charles Price Prize in demography for outstanding doctoral research in migration studies. She earned a BA in English from Curtin University, an MA in Employment Research from the University of Canberra, and a Ph.D. in Demography from the Australian National University.